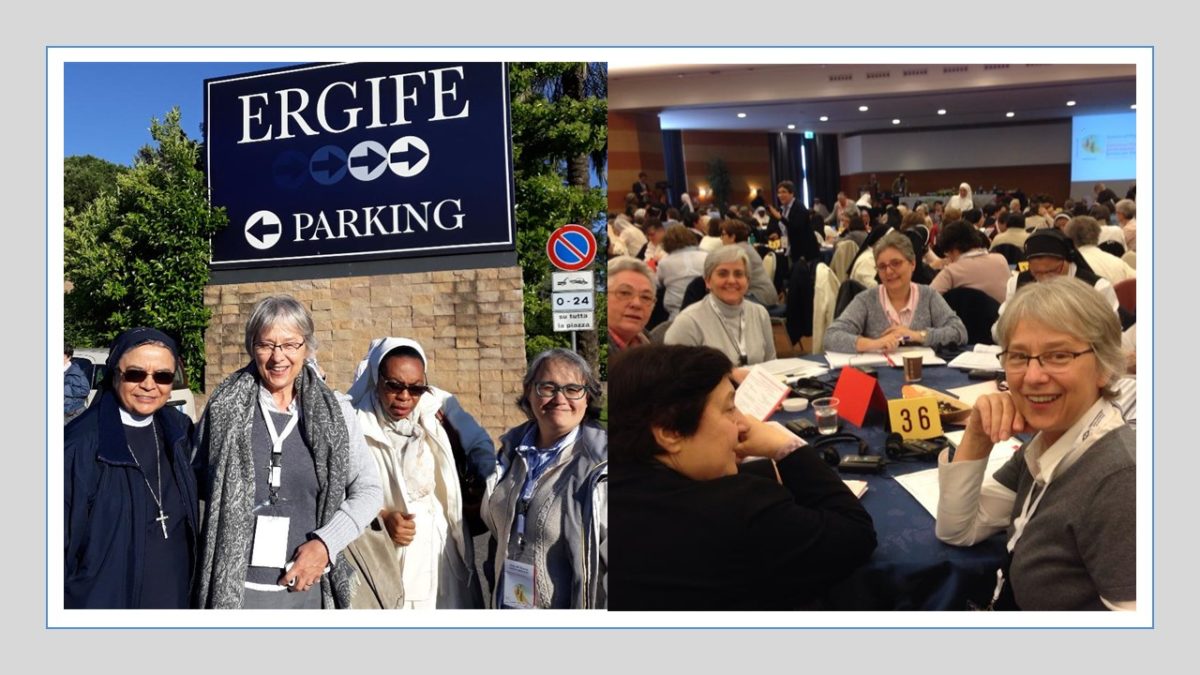 XXI PLENARY ASSEMBLY OF THE INTERNATIONAL UNION OF SUPERIORS GENERAL (UISG)
7 May 2019
From 6-10 May 2019, the XXI Plenary Assembly of the UISG takes place at the Ergife Hotel in Rome. The theme is "Sowers of Prophetic Hope." This theme urges us to consider how women religious can be signs of hope "in a world of division and war" and "for the many women and children who suffer".
Around 850 Superiors General from 80 different countries participate. Together they seek responses to above question. There are 13 official languages and around 40 invited guests which include presenters, representatives of continental Conferences of men and women religious and Vatican Dicasteries, and others who lead organizations that partner with the UISG.
Reflections touch on important themes such as interculturation, the future vision of religious life, the integrity of creation (Laudato Si'), interreligious dialogue. For the first time there is a possibility of following the principal conferences in the original language in live streaming (in English and others are in Spanish), by connecting to the platform https://zoom.us/join/622-095-529, www.uisg.org/Plenary2019.
On 10 May, the Superiors General will meet with Pope France in a private audience. During that audience, the Pope will launch the "Nuns Healing Hearts" Campaign in honour of the 10th anniversary of Talitha Kum.
Among the participants are four Superiors General of our Claretian Family: Dulcinea msamc; Jolanta RMI; Nativity MMI; Mimi MIC.