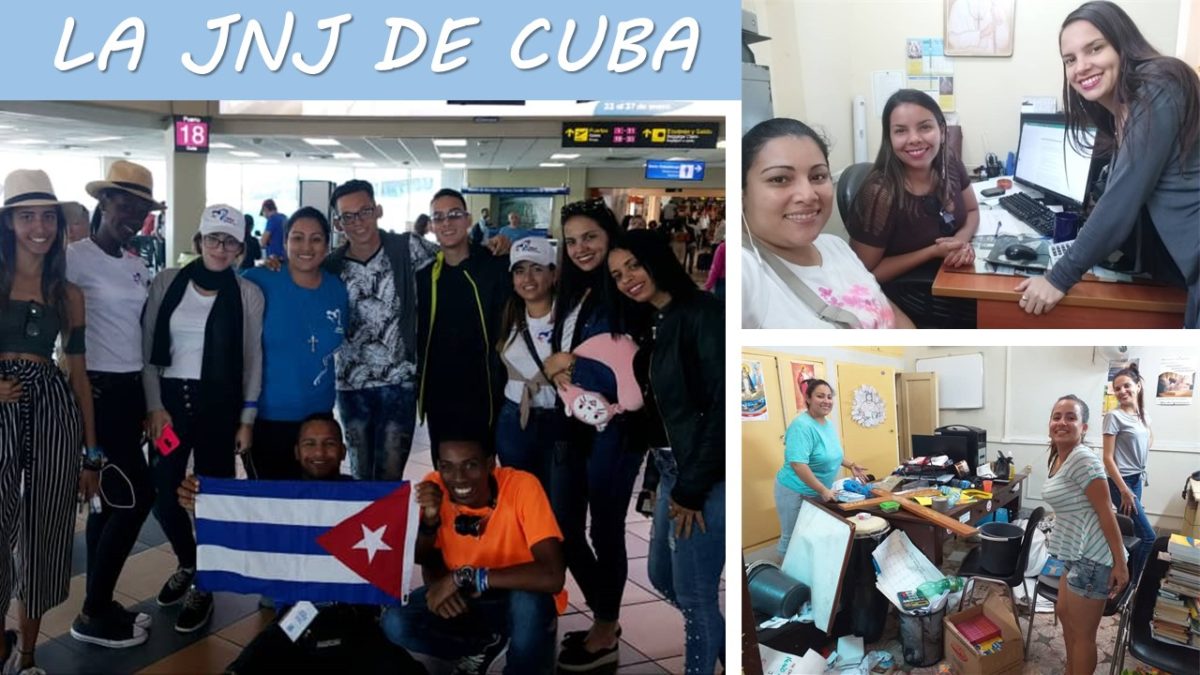 "YOUNG CLARETIANS SERVE IN THE JNJ 2019 OF CUBA"
14 June 2019
The National Youth Days in Cuba (JNJ, in Spanish), emerged as a need to give young people the opportunity to celebrate the faith in communion with the Church and in tune with the World Youth Days (WYD). The main drawback is that most of us can not participate in such appointments with the Pope that are held every three years, approximately.
In January 2019, the meeting of the world Catholic youth was in Panama with the WYD that dedicated a special look to the Mother of God and our mother, Mary. There we were more than 500 Cubans representing our country, including those who were in the pre-Claretian day: beautiful days full of experience of the Universal Church. The meeting will also be lived by the Cuban youth between the 1st and 4th August next in the Archdiocese of Santiago de Cuba, although with some variations in the program of the event, taking into account our realities.
The young people of the Claretian lay family of Santiago de Cuba, are immersed in the whole process of preparation of the event, organized in the different commissions. The mission, communication, formation will be some of the services we will offer from our own parishes, which will be catechetical centers. Also, we will receive in our homes some young people from different dioceses. We are sure that it will be an opportunity to renew our charisma and serve, providing the best we have. There is very little left for JNJ, let us ask for the intersection of San Antonio María Claret, one of the patron saints of the day; for us, the young Cubans, the preparation and the future fruits that this leaves in our society, which is in need of the joyful witness of the Christians.
Rosario de la Caridad Vázquez Fernández Joven de la FLC.