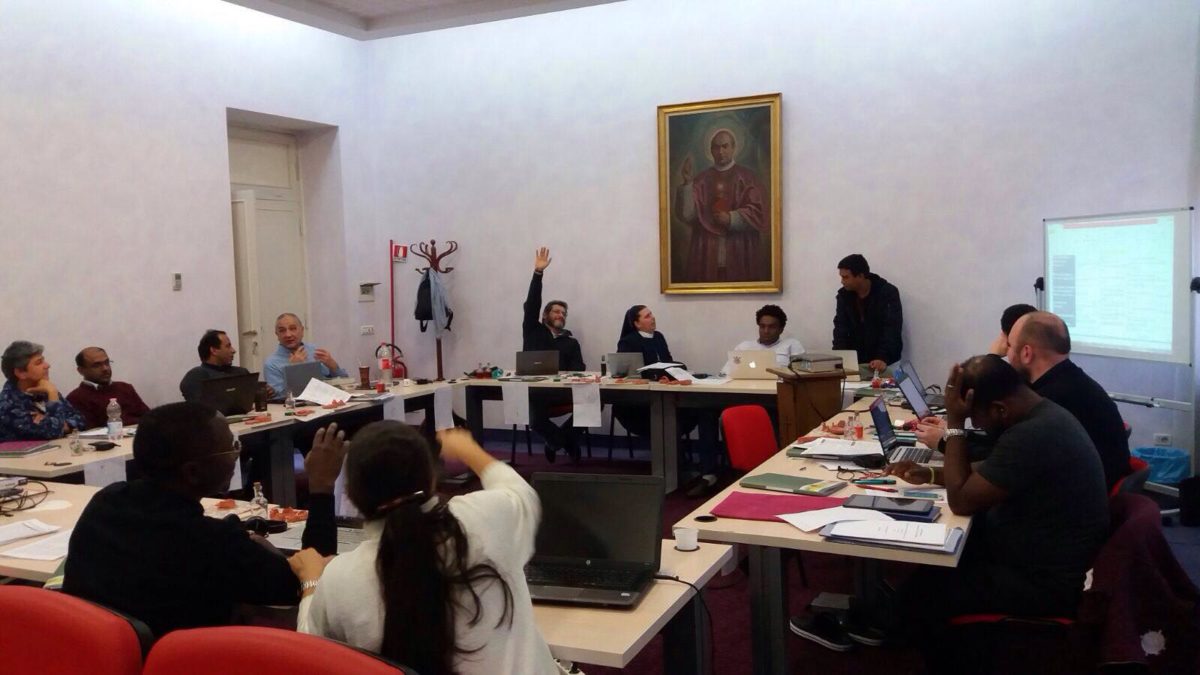 Youth and Vocational Ministry Workshop – Claretian Family
21 February 2018
Rome – General Curia CMF: From February 12th the members of different branches of Claretian Family are working on the project of formation for Youth and Vocations Ministry. The team of seventeen is elaborating the online course for animators of this area of Pastoral. The units of several aspects of accompaniment and formation are worked as they experience the sharing in the missionary spirit animated by the desire to grow in shared mission and in the Church option for the young, especially during this year of Synod. From our Congregation Lia Latela and Amilbia Penagos are working in this phase of the project.
Day 20th all were invited to our General Curia. 8 sisters of Sain Antony Maria Claret joined the Family celebration. The last session are oriented to finalize and unify the units of the program.
We are looking forward to offer the Course for everyone – sisters and lay – who desire to contribute in this field of Claretian mission.
Moments of prayer and session