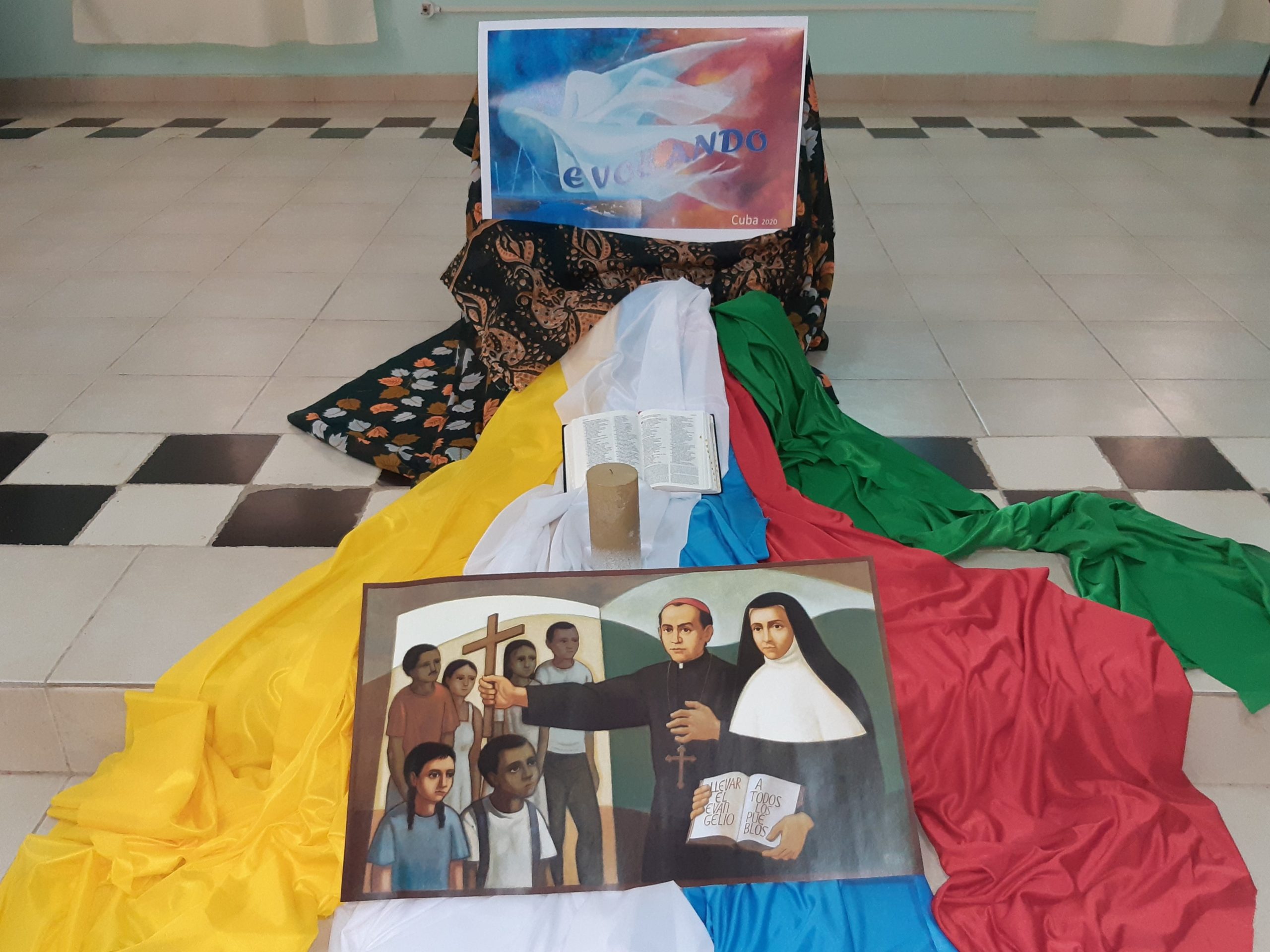 E VOC ANDO Cuba 2020
8 January 2020
A group of Claretian Sisters with the desire to EVOKE the congregational origins arrived in Santiago de Cuba between January 2nd and 3rd.
Called by the Spirituality Itinerary E VOC ANDO Cuba 2020, Doralice Franco, Luz Stella Hernández, Gloria González (Province of Latin America); Carmen S., María Luisa G., Ángela M. (Province of Europe) and Annunciation I. (Province of Virgin of Guadalupe) met in the Retreat house of Cobre where, accompanied by Ana María and Priscilla, they have begun this experience evoking the vocational journey in the light of the experience of the Founders, in a particular way, in this case, the period of their stay in Cuba.
They were received by the sisters of the community of Santiago, who collaborated intensely in the logistics of this meeting, as well as, in other aspects, the community of Guantánamo.
For several an emotionally charged reunion, for others the joy of meeting sisters from different parts of the world, for all the great joy of being in the land of the cradle of the congregation.
Step by step, the initial moments were lived, interiorizing the dynamics of the Itinerary and walking its paths through reflections, prayers, sharing, above all, the contact with the experience of the Founders and their message for the today of our lives.
As we are making our way, we are grateful for the experience of fraternity that makes us family, the joy of following Jesus that gives meaning to life beyond all things and the charism of our Founders who give us this Claretian identity that we carry as a stamp engraved on our hearts.