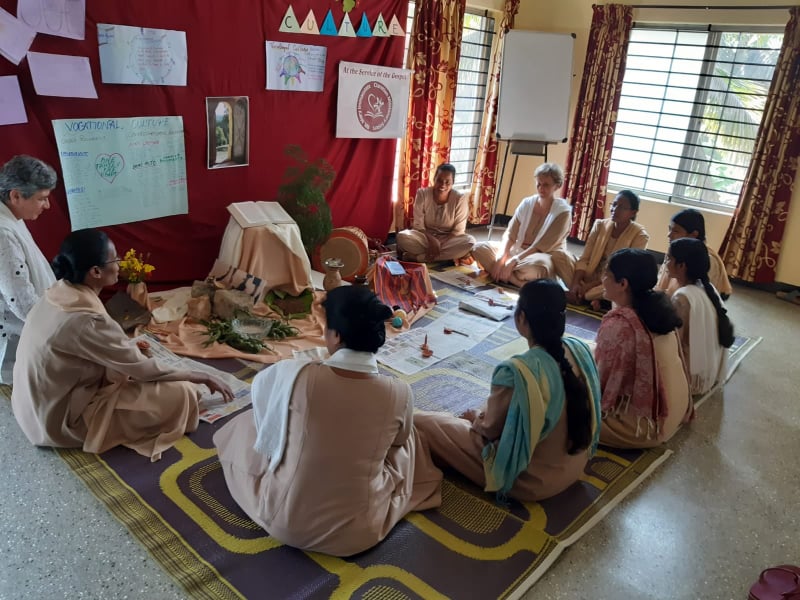 LEARNING TO LIVE WITH DIFFERENCES…
19 November 2019
We had an organized seminar and workshops from 15th -17th November 2019 at Antonia Paris Nilaya, Mysore. We were 8 active participants' sisters from different communities which gave variety in the group to enrich each other. The session was led by Sr. Latela Priscilla the Gen. Pref. of Apostolic Mission and Sr. Amilbia Penagos the Gen. Pref. of Formation.
It was intensive and relevant topic of today's reality to create a new Vocational culture which gives life to a new horizon, realizing different calls within the community to respond and serve to the needs of the society.
We realize that it is a journey of life which promotes an encounter with God, oneself, others and nature and is lived in day today life through accompaniment, respect, fraternity and Joy of the Gospel where everyone is nurtured to respond to one's own call.
The dynamics of the sessions included Lectio Divina, personal reflections, group sharing, team work and presentations which helped each of us in the process of our missionary formation.
We are called to witness through our personal testimony to promote new vocations which is the primary evangelization as Claretian missionaries.