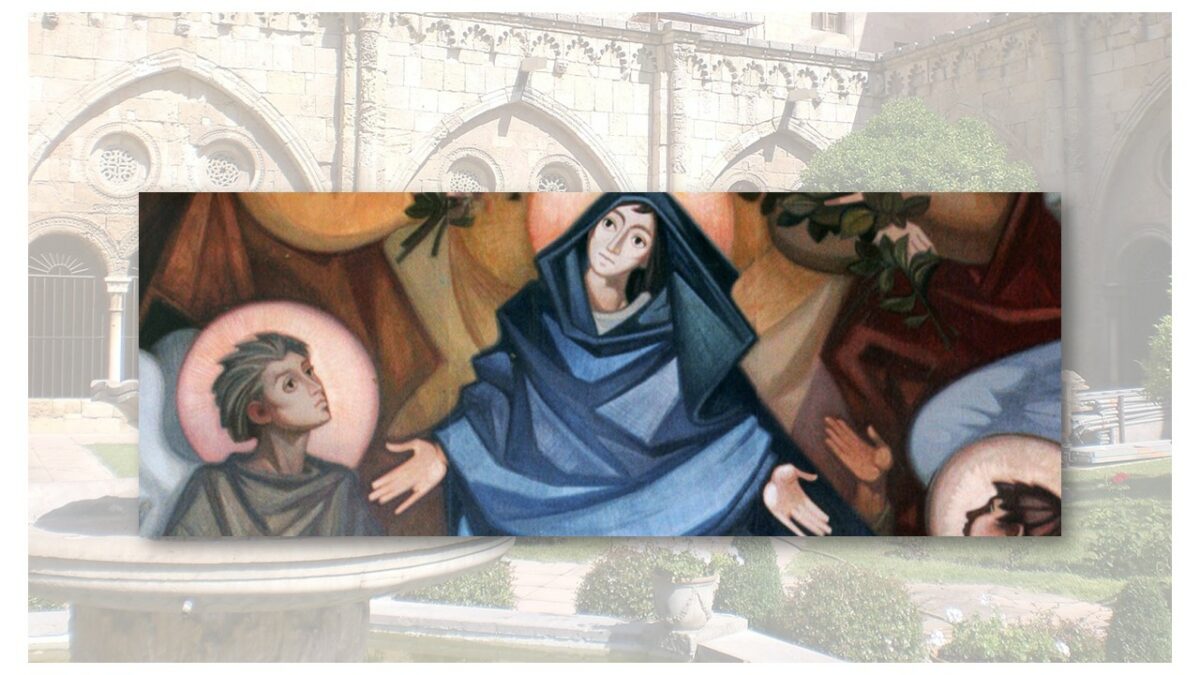 On the Promises of God
15 August 2022
Every year, on August 15, we evoke the feast of the Assumption of Mary into heaven. The "Asunta", as she is often called is a woman, Mary of Nazareth, mother of Jesus and our mother, who was "elevated" or who made her "transit" from earth to heaven. Although mysteries escape reason, faith helps fragility when it gives away the certainty of human hope: the possibility of making that same path. This fills us with a serene joy, teaches us to contemplate history with an elongated gaze, and immerses us in that community of believers of a God who knows how to fulfill his promises.
Another August 15, precisely of 1851, "day of the Assumption of Mary Most Holy" comes to our memory and speaks, to those of us who cordially follow the traces of the charism of Paris and Claret, of an event that seals the origins of the Congregation. It reminds us of a vow, a commitment made by five young women (Maria Antonia, Florentina, Rosa, Maria and Josefa), ready to give everything and give themselves to God and his project: the promise of separating not from each other and go anywhere in the world to proclaim the Good News. Vow of fraternal union and missionary availability, even before the very foundation of the Institute. It takes us back to the roots of our charismatic identity, with that particular initial freshness, cradled in docility to the Spirit.
The bridge of time places us today in a present full of challenges. With new calls, which in reality are the same as always: the need to recognize the brother in justice so that there may be peace; willingness to go out and communicate the joy of salvation that Jesus brings with his kingdom of love and the certainty of a Someone (God), and an afterlife that awaits us where she is also, the Virgin Mother, Asunta, present, as she has been always. A bridge of time in which we are offered the possibility of looking with eyes full of novelty 170 years of promises fulfilled in Cuba and, from there, to so many places in the world, as we celebrate this year 2022.
The promises that God has 'fulfilled' they do not only await us at the time of our "ascent" or "transit"; we can learn to contemplate and find them; to refine the spiritual senses, the capacity for silence and contact with the mystery and thus, united in a dance of the Spirit, to celebrate the communion that is given to us in life and enjoy with wings of creativity and availability of doing and make the path to Life easy for us.