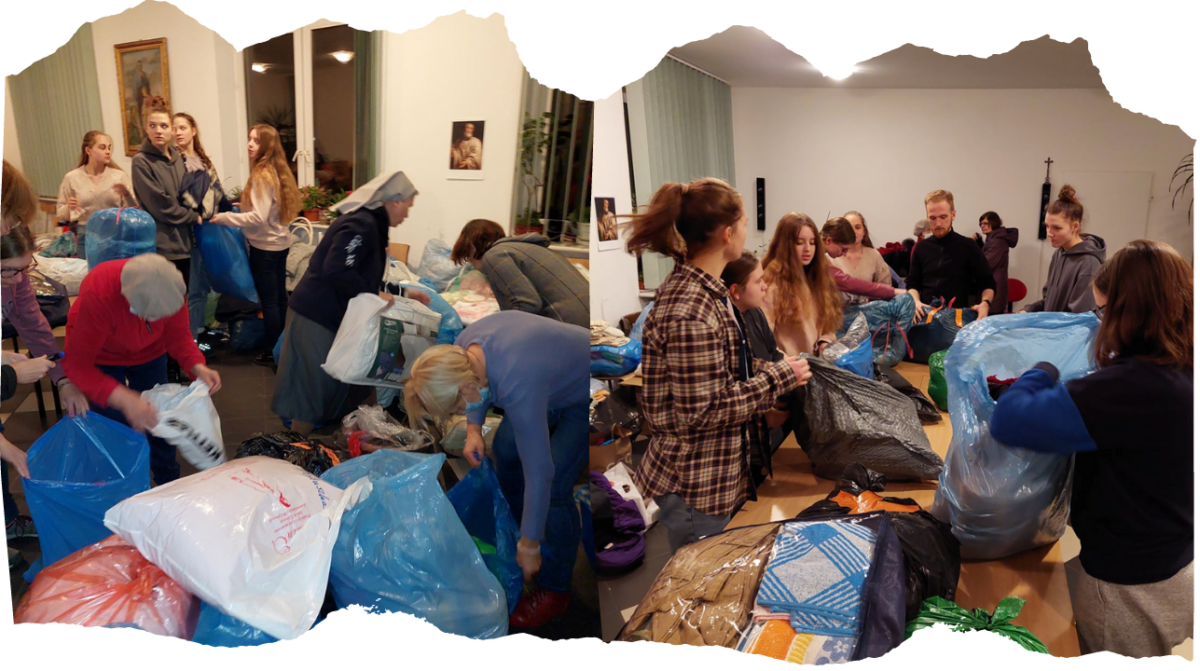 Refugee Emergency Ukraine
8 March 2022
We share with you the testimony of the Claretian Missionary Sister Luisa Llopis Royo and some images of the work carried out.
"Yesterday afternoon from our parish St. Lucia in Warsaw we sorted and sent everything that people have brought throughout the week: bedding, clothes for children and adults, hygiene items, medicines for children, games for the little ones, non-perishable food that we had in Caritas for our families.
The generosity of the people is great. The volunteers, young and old, the Caritas group and our community all participated actively.
The transport was provided by the John Paul II Foundation, which has been working for Ukraine for a long time. The priest who runs it has worked there for many years, in Odessa, and he often came to our parish and always tried to visit our community. We know that everything that was sent yesterday was already on its way to Ukraine today with a truckload of beds from another country.
The Foundation is well known on the border and can count on the help of the customs service and the army. They know and live the situation closely, helping with the refugees and sending humanitarian transports into the country.
I spoke to the priest and he already knows that generous help will also arrive from Korima and they thank you all. They know perfectly well that the needs are many and urgent, but they experience the generosity of so many, and that gives them new strength.
Thank you for everything and we keep in touch".
Luisa Llopis, Warsaw