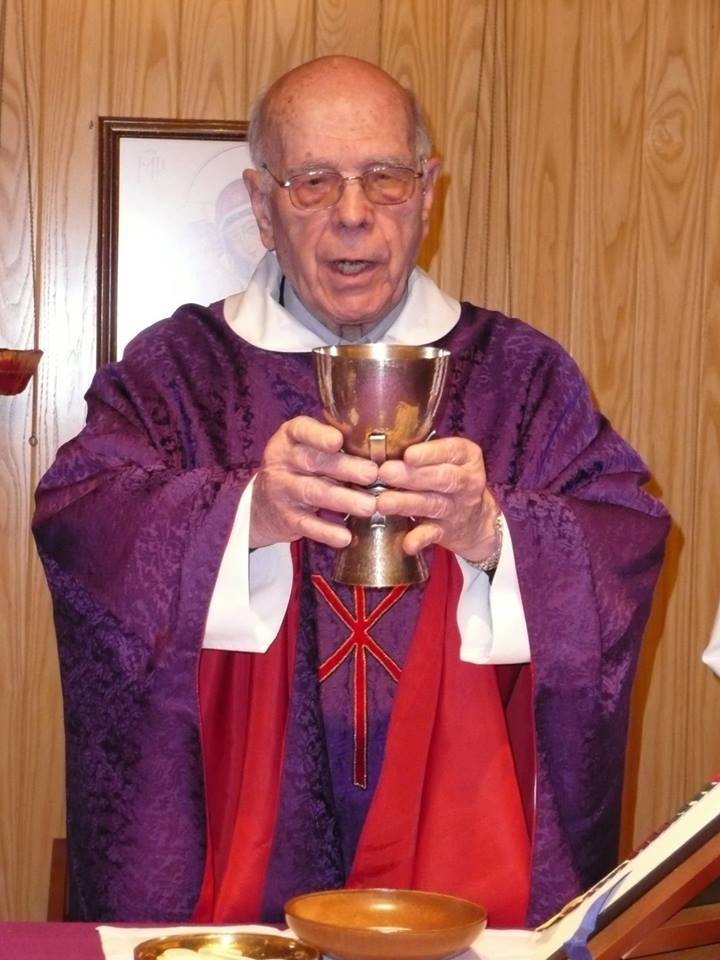 Remembering Fr. Joan Sidera CMF
5 February 2018
After getting the news of the death of P. Joan Sidera CMF (Feb. 4th), the Claretian Missionaries, we gratefully remember his interest and all kind of help to preserve the historical and charismatic fidelity to our foundational origins.
Our sister Margarita Bordallo shares remembering: I had the joy of spending time with him in the archive of CESC in Vic.
The Claretian Missionaries we were preparing the publication of the epistolary correspondence between Father Anthony Ma Claret and Mother Maria Antonia Paris and I was asked to go to the archives to document the data. Fr. Sidera put at my disposal everything in the archives. He helped me in the search for letters and documentation on the relationship between the two Founders. His mind was lucid; I remember him as a wise man who taught beyond his knowledge, who spoke from his deep and profoundly spiritual life.
I thank the Lord for having known him and for what I learned from him during those days, but above all I carry the imprint of a Claretian Missionary of great humanity and a big heart. He enjoys now in the Peace of the Lord.