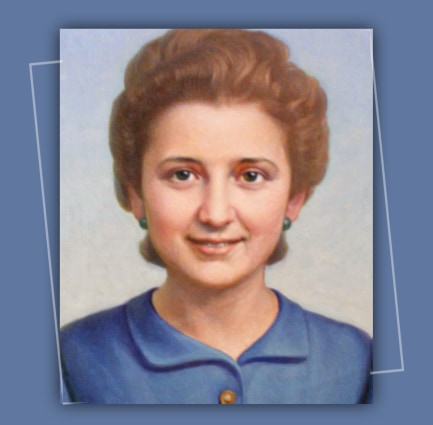 Teresita Albarracín, living and announcing the Gospel
11 March 2021
Today, 12 March, in this favourable time of Lent that Mother Church offers us to experience the mercy of the Father by walking with Jesus in the desert of our daily lives, we celebrate the memory of our dear sister Teresita Albarracín.
Teresita's steps and desires of configuration with Jesus, are an invitation to live a propitious time to renew faith, hope and charity, offering with joy what we are and what we do, out of love for Jesus and for others.
Our religious consecration is a gift, a grace of God that is poured into us and makes us participants in the consecration of Jesus Christ; a participation that embraces all the dimensions of our life. Teresita expressed it clearly in these terms: "Jesus is my King, he asks me to follow him, and I want to follow him in all the moments of my life, to glory or humiliation, to work or to rest, to Tabor or to Gethsemane, with a smile on my lips" (Vida de Teresita Albarracín). In other words, to live fully the love of God in our consecration is to reproduce in us the life of Jesus Christ, to be witnesses, signs of his presence today and now wherever we are.
Teresita, like all claretian sisters, has committed herself to this proclamation, she has lived it fully and worthily, with coherence. We too are called to find personally and as a community new, more sensitive and fraternal ways of living and transmitting the Word. To spread what we believe in with a smile, simplicity, dedication, peace, joy and conviction to others.
Let us allow ourselves to be enlightened and stimulated by the attitudes of Teresita in living the evangelising mission, encouraging in our hearts the zeal for the salvation of souls that consumed our Founders.