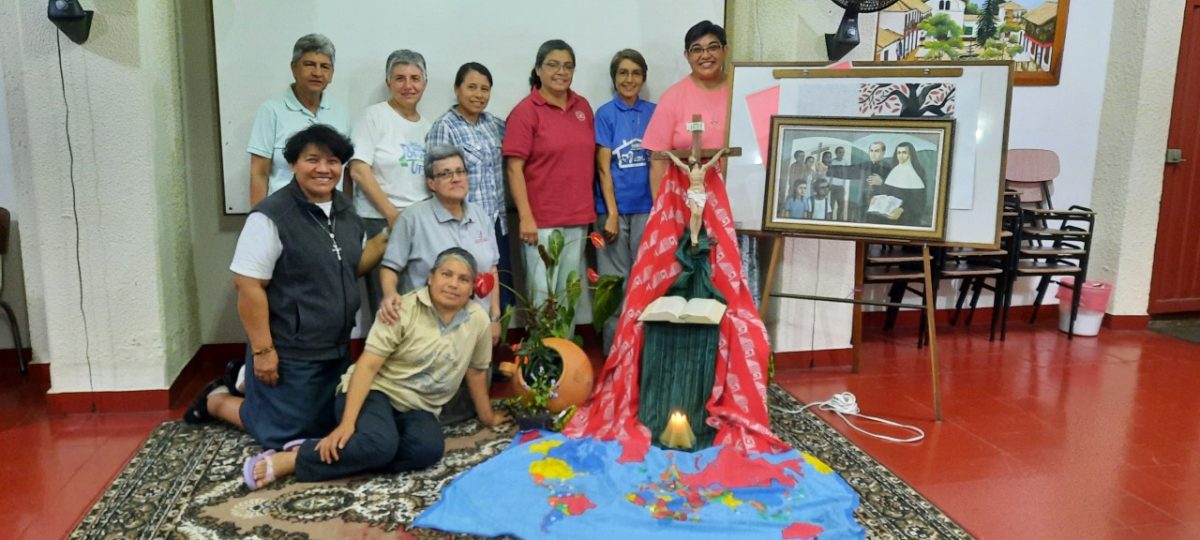 THANK   BLESS   PRAISE   SEND
2 February 2023
These words synthesise, in a certain way, the experience of the participants and those accompanying them on the training itinerary Evocando in America.
Thank… God for so much good received along the path travelled in its various stages. Thank the light… and also the darkness that will bring, in due course, a different light. Thus arrived the IV Stage of the itinerary, and accompanied by Ana Maria Mandrile, the community evoking in America entered into the experience of crisis-growth lived by the Founders when the 'night', inevitably and paradoxically illuminating, makes its visit and invites to a new birth, to perceive that something new is sprouting.
Thank life and prepare for the final pilgrimage is a task that cannot be improvised. In the V Stage of the journey, guided by Dulce María Carvajal, and enlightened by the rich experience of God lived by the Founders in the evening of life, they worked in an experiential way on the vital importance of the integration of our being in order to be consecrated women, fully human, who reflect the mystery of God who dwells in us because they have found him within.
In the retreat and silence of prayer, blessing and praise became gesture and word in the sharing of the passage of the Spirit in each heart, together with the invitation to a renewed missionary sending, to daily life, to fraternity… Around the Eucharistic table, and together with the sisters of the community, who welcomed us so warmly, on 30 January this year, we celebrated the closing thanksgiving of the course, which more than an end is continuity, or even better, it is the beginning of a new time of the Spirit who recreates and makes things new.