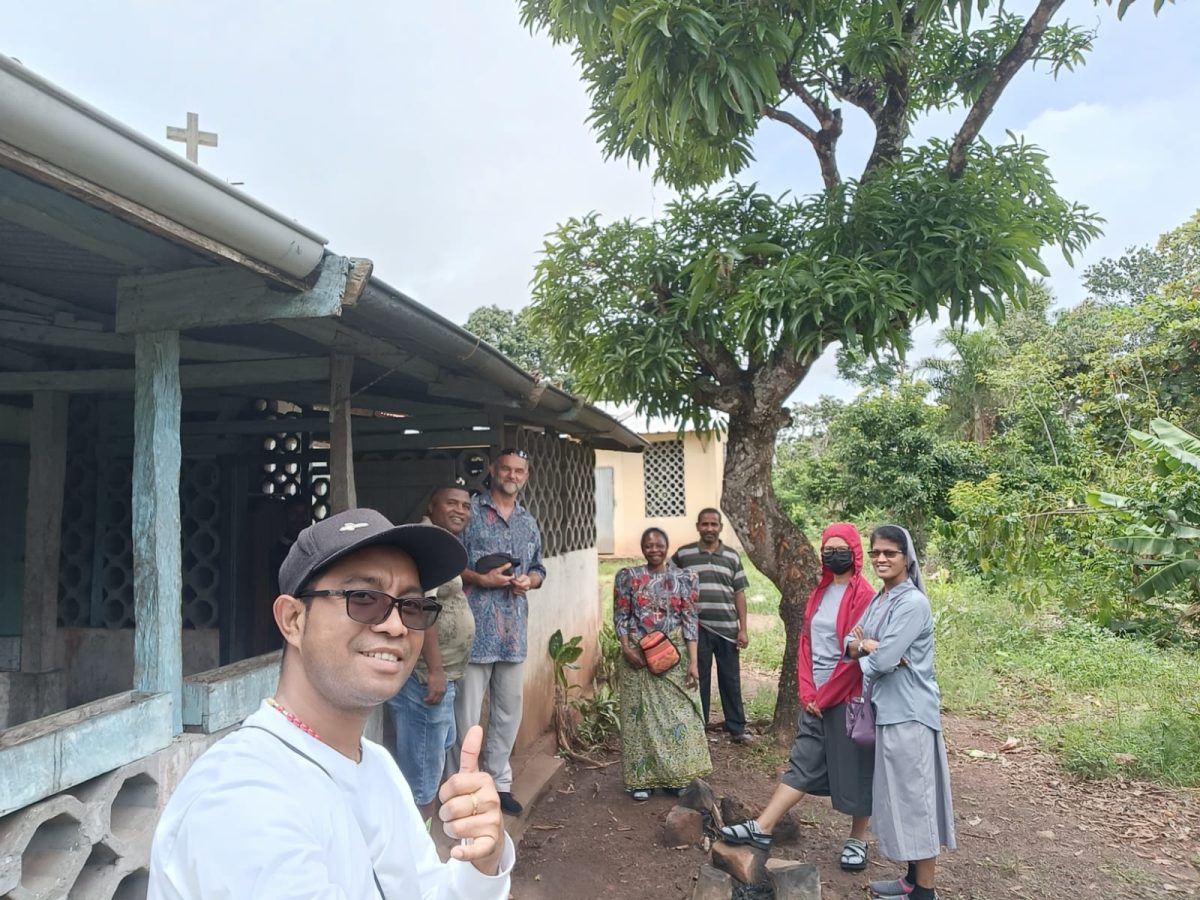 The Claretian Mission in Madagascar
1 February 2023
A few days ago, the Claretian community of Madagascar had discernments on the appointment of the coordinating team and the canonical establishment of the mission.
The project began in May 2022 with the arrival of the missionaries in the diocese of Farafangana. For several months the Claretian Missionaries and the Claretian Missionary Sisters lived in the capital of the diocese to study the local language and to get to know the reality. During this time, they have continued to meet in line with the General Governments of both Congregations and have been visited by their members, Fr. Manuel CMF, and Petronille RMI.
After this period of adaptation, the Mission has been canonically established in Ankarana (a pastoral unit with 16 communities forming one parish) carried out jointly by three Sons of the Immaculate Heart of Mary and three Religious of Mary Immaculate Claretian Missionary Sisters, in a shared mission, synodal in the spirit of St. Anthony Ma Claret, open to other branches of the Claretian Family.
We would like to inform you that the team coordinating the mission is as follows: Justin CMF, coordinator, H. Rani RMI administrator and H. Helmy, RMI secretary. Each community nucleus has its own local government. For the Claretian Missionary Sisters, as superior has been appointed H. Ann Thashni, RMI, Rani and Helmy, bursar and secretary, respectively. Fr. Eusebius is the superior of the Claretian Missionaries, the parish priest is Fr. Zbigniew.
During the last two weeks, part of the community has been living in the mission of Ankarana preparing the house: setting up door locking systems, preparing the accessibility to water, looking for the possibility of local resources for the works and the necessary assistance, etc. In the next few days, the rest of the community hopes to be able to move in and settle permanently in Ankarana.
We count on the prayers of all to sustain this missionary project in the Claretian family.