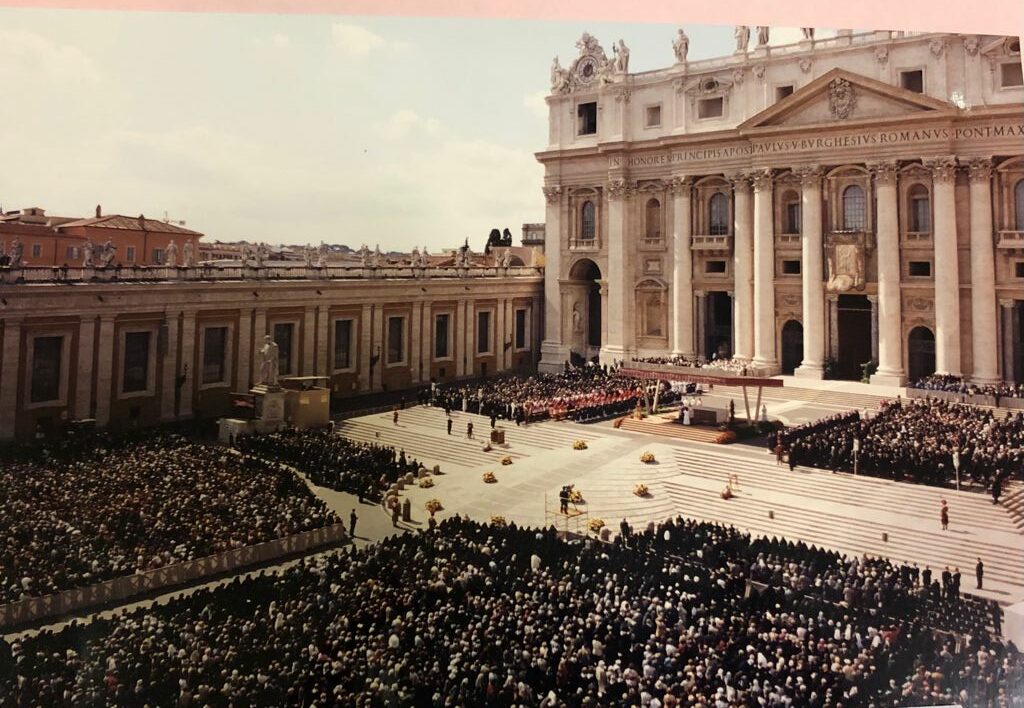 Twenty years of the Beatification …
11 March 2021
Twenty years ago, our sister María Patrocinio Giner and the former student María del Olvido Noguera were beatified along with José Aparicio Sanz and 230 fellow martyrs. Different vocations, ages, united in the same testimony in the blood. The Beatification presided over by Pope Saint John Paul II in Saint Peter's Square summoned believers from different countries, congregations and ecclesial groups. Those who saw the martyrdom declared of their close relatives, have been especially happy. The celebration in Rome was accompanied by many sisters from all the Provinces, but the entire Congregation has participated in the preparation of reflection and meetings in which we got to know these two women more deeply in their lives and testimony of the definitive giving up.
We read in the decree of the Beatification of Blessed Maria Patrocinio:
"Those who knew the circumstances of her death considered her a martyr for the faith. This fame has been preserved in successive years, for which the Archbishop of Valencia initiated the cause of beatification and canonization with the celebration of the Ordinary Information Process (1963 – 1964), whose legal validity has been recognized by the Congregation for the Causes of the Saints with the decree of March 6, 1992. Once the Positio was concluded, it was studied whether the death of the Servant of God was a true martyrdom. On October 27, 1998, the study concluded with the positive vote of the Private Congress of Theological Consultants. The Fathers Cardinals and Bishops in the Ordinary Session of December 5, 2000, with H.E. Lorenzo Chiarinelli, Bishop of Viterbo, as Ponente, have recognized that the Servant of God has given her life in odium fidei. "
We remember those days with joy. We are in a very different context, but it does us good to recall the courage, strength and love of Christ of Patrocinio and Olvido : to love is to give oneself!