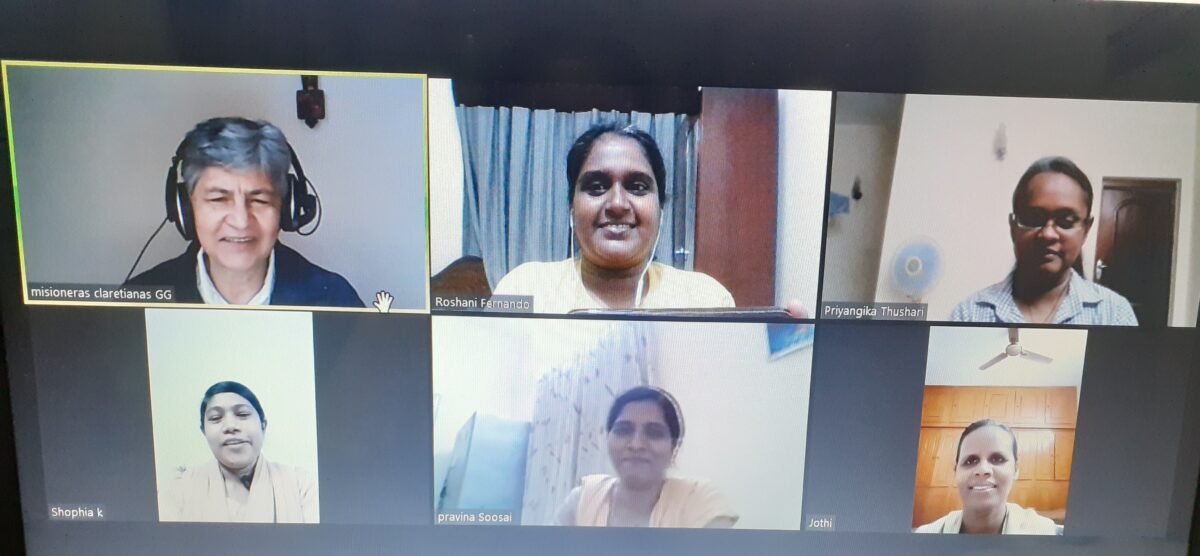 Workshop Experience
15 December 2021
God is continually blessing us with His goodness, mercy and compassion. We recent time experienced His unconditional love as we kept another step to know and aware of ourselves. This wonderful gift of self-knowledge did not come all the way as something very attractive and beautiful. It had its own stories: moments of joy and pain; recognition and acceptance; fear and rejection; lights and shadows.
The Workshop we are having for four months with Sr. Amilbia Penagos, the General Prefect of Formation, gave us the opportunity to journey closely with the other sisters in the council. We all are walking and making a journey with God. Each has started this in different moments, with different attitudes, having different goals. However, it has been a beautiful time in which we recognised that there are many similarities in the desire to grow. It is a gradual learning towards the transformation of our understanding and acceptance about the reality of life. This workshop is also enriching our discernment with new information and inspirations.
As Shannon L. Alder says, "Personality begins where comparison leaves off. Be unique. Be memorable. Be confident. Be proud". Knowing and experiencing closely the human realities give us the chance to deal with persons in a human way. This also give us the time to be aware of our feelings, needs, fragilities, goodness and beauty in us and thank God, the creator for His wonderful creation. The mercy, we experience from the Lord, let us give to others.
Sisters of the Council of the South Asia Delegation